Every application development team has their own process of interfacing with the client and working alongside their developers. For us, we've found the approach that works the best for our team and our clients is to essentially become a part of the client's team.
We believe that direct communication between our developers and the client's team leads to better long-term relationships and greater transparency. We put a lot of focus on keeping the lines of communication open at all times so that our clients really feel that we are working alongside them to provide value to their team.
Some of the key benefits we've found from this approach include:
Efficiency
When we start working with a new client for application development, especially when we enter into a long-term engagement that includes maintenance and updates after the initial launch, we make sure to make several lines of communication available to the client. Email, Zoom calls, and comments in a shared project management system are always an available option, but we also create shared Slack channels with our customers so that they can have more efficient back-and-forth communication with our team.
This approach creates efficiency both for our team and the client. A channel like Slack allows for quick communication throughout the workday, and allows the client to get quick answers to their questions. It also makes it easier for multiple people to have a discussion at once.
Less Project Management Time
Because we have open lines of communication between our developers and the client via Slack, we often require less time spent in project management. Traditionally, the project manager would act as the go-between if the client had a question or a request. It can take a lot of extra management time and budget when you have to operate that way, because it rests on the project manager to go to our team, get responses, and interpret those responses to the client.
With our approach, our developers communicate directly with the client to address day-to-day questions and requests, leaving the project manager to focus on the bigger picture and make sure we hit key milestones.
Clearer Communication
Because our project manager doesn't have to act as a liaison between our team and the client, overall communication is much clearer. The whole team gets to know our clients better, so they learn how to best communicate with each member of the client's team. When there are direct lines of communication between each team, there is less opportunity for misunderstanding or overlooking issues.
Increased Trust
Open communication leads to greater transparency, which increases trust between our team and the client. Our clients never have to feel that we're hiding anything from them, and they know that they can bring up any issues or concerns they have with the team directly. This helps the client feel more in-control of the engagement, and leads to better long-term relationships between our team and the client because they know they can trust us.
Improved Employee Morale
When our employees are able to communicate directly with the client, they feel more empowered to do their jobs. Management is always available to step in if needed, but our employees are able to run with their day-to-day communications with the client. This helps our team develop their communication skillsets and learn how to spot and escalate potential issues as they arise. Employee morale is better because we trust them to be able to do these things, rather than having to wait for a manager to step in for everything.
While a direct communication strategy isn't the approach that every company will take, we feel that it has been very beneficial to our team and clients alike. We like to focus on building long-term relationships, and that is easier to do when the lines of communication are open.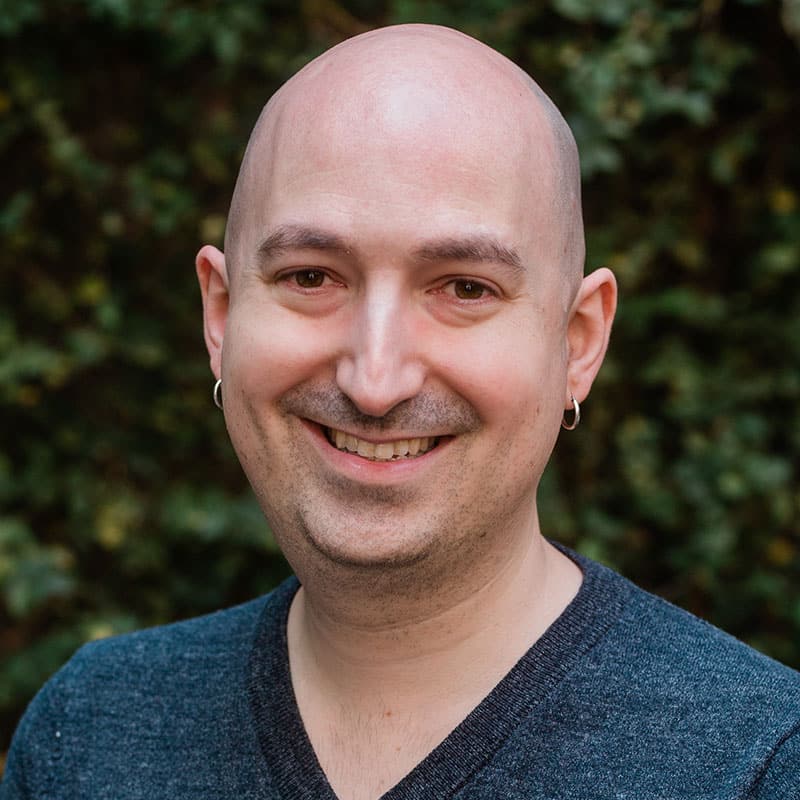 Justin Bantuelle balances the responsibilities of both the Chief Operating Officer and the Web Technology Director after having worked with Health Connective for more than a dozen years. Justin regularly leads the cross-disciplinary teams in building out and updating applications for Fortune 500 companies.
Justin keeps his technical abilities sharp by contributing to an eclectic mix of open-source and personal projects on Github.
As the marketing manager, Ashley ensures that our clients' marketing strategies are put into action. This includes content writing, SEO, online advertising, analytics, and interfacing with the tools, systems, and team members needed to help our clients accomplish their marketing goals.